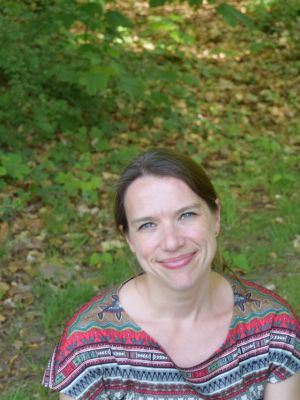 I teach... Modern evening training & Modern Jazz advanced.

I dance because... I don't have to talk :-) To be able to use the whole body as an instrument - voice - is not only incredibly expressive, but also very honest. You can express nuances for which there are no words - with full physical commitment.
I pay particular attention to... how the body works as a whole, to the music, the musicality of the body, the breath, the interplay of space (and perhaps several people), movement and dynamics. And on the fact that in one form, the unique face of a person appears.
This song always gets me moving... There's not much that doesn't get me moving!

The best place to dance is for me... quite banal a big dance studio, not too bright, with a dance floor, and with a (concealable) mirror ;-)

A key moment in dancing was for me...when I understood how to use everything I had learned to get ahead as an artist. To understand what I had learned not as a goal but as a springboard, and to be able to implement this knowledge physically, emotionally and intellectually.

I would like to pass this on to my course participants... There is not enough space here! Just drop by - with openness, motivation and a good mood a lot can happen!
I look forward every year... to following the dancing development of the individual course participants, to accompany them, to support them, and of course to get to know new people again and again.
Linda Gieres from Luxembourg studied dance in Paris, London, and New York. She is a trained dance teacher and has a degree from the Tisch School of the Arts at New York University. She has a Ph.D. in Cultural Studies and is also theoretically involved in movement and dance. Linda has been working as a freelance dancer and choreographer for several years.
current classes at the fabrik:
Wed 18:30-19:30 Modern Evening training
wed 19:30-21:00 Modern Jazz Advanced